Intersectionality: A Pandora's Box?
The Origins of Intersectionality
Hello everyone!
I'm Nisreen Hasib. I began my career as a labor and employment attorney, combating racial discrimination and sexual harassment in the workplace. Now, I am the COO of Unbound. I am Black, Asian-American, queer, and Muslim. I also grew up in a rural town, was raised by a single mother, and was homeschooled until I was thirteen.
I mention all of these things not because I'm the biggest fan of opening up my private life for public consumption, but because the myriad of experiences and identities that I hold provide a great starting point for us to consider the concept of intersectionality.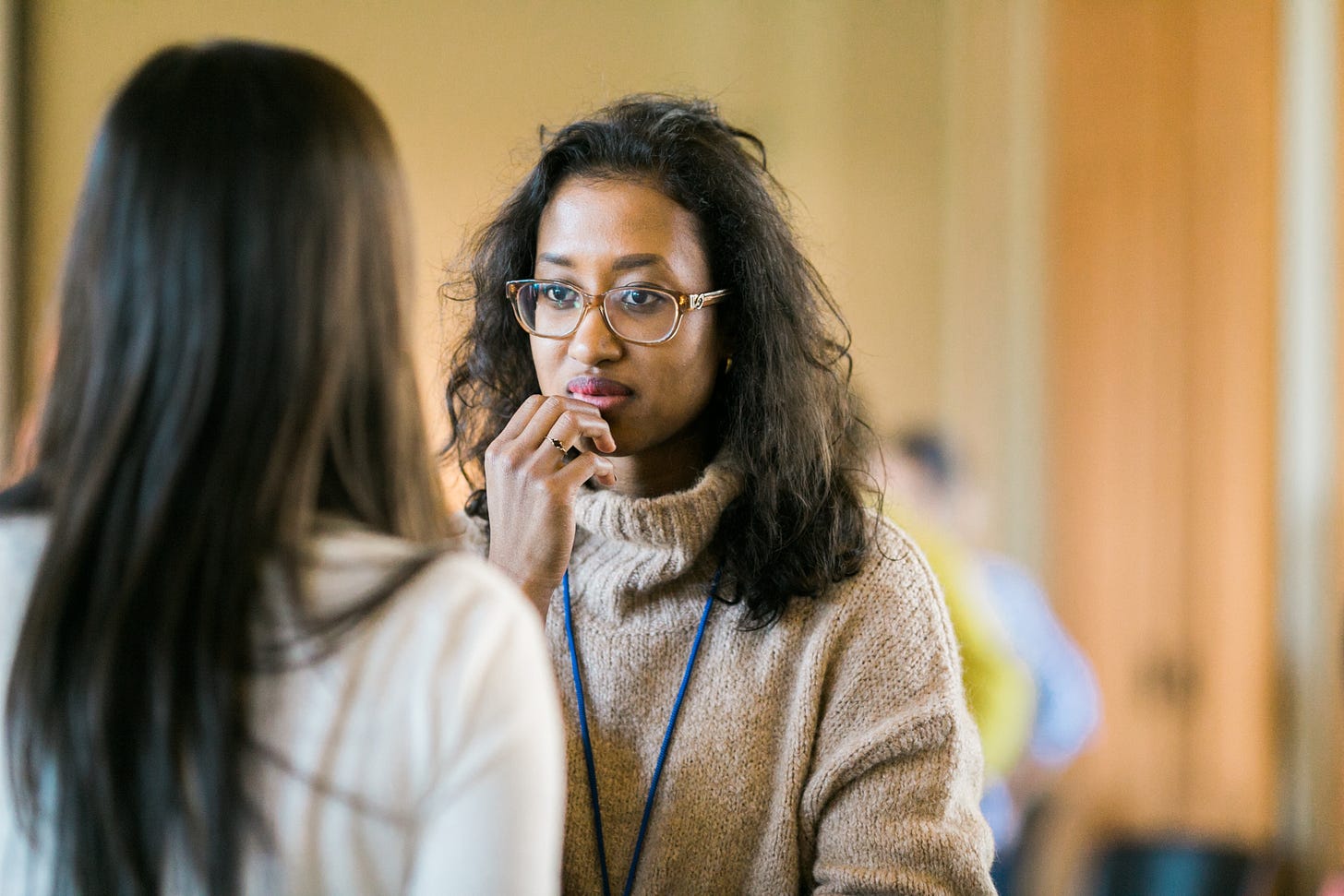 You may have heard the term "intersectionality" before (and might have been confused) or you might have never heard the term. We will dive into the concept itself down below, but for now, I want you to consider two stories while putting aside anything you might have heard about intersectionality. 
When I started my first company in 2015, my co-founder and I decided to attend a pitch competition in the Bay Area. Our company catered to new parents during the first year of their children's lives. 
During the feedback session, one of the judges, a South Asian woman, spent the majority of the time berating me because I was, "too polished, too knowledgeable, and too confident." Such a slick exterior, she surmised, was grounds for suspicion.
Fortunately, some of the other judges reeled her in. But there have been many times when I returned to that admonition. If I had been less polished, there would have been no good reason for new parents to trust me with their children's needs. If I had been less confident, or less knowledgeable...I don't even know.
As the child of an Asian immigrant and Black parent, I was all too familiar with the adage, "You'll have to work twice as hard to get half as far." There were many things tied up in that judge's tirade. Asian women are routinely regarded as somehow both eager to please while being inauthentic. Black women are seen as intimidating, cold, or loud when they are asserting their power.
It would have been one thing had the judge been the stereotypical straight, white, male investor in a Patagonia vest. But this was another woman, another minority woman, the person on the panel who should have been my biggest advocate. We should have had each others' backs. What the hell?
I wondered if the judge's reaction would have been different if I were white or a man. It's hard to know, sometimes, whether a person's potentially discriminatory behavior is on the basis of my race, gender, or both. I'm not the only one who feels this way.
Controversy at The Wing
Last week, Audrey Gelman, co-founder and CEO of The Wing, resigned after employees staged a virtual walkout. Since its founding, the co-working space for women and non-binary people unabashedly promoted feminist values, distributing key chains with sayings such as, "Girls doing whatever the f--- they want." Amongst the staff's claims was an accusation that, "[T]he Wing doesn't practice the intersectional feminism that it preaches." The staffers also alleged: 
Black and brown staffers were commonly passed over for promotions in favor of less experienced white staffers.
Black and brown team members were more likely to be "floor staff," responsible for preparing food, washing dishes, and cleaning up after Wing members. The vast majority of The Wing's membership pool is white. Floor staff were responsible for assuming that members were "always right" and catering to their every whim. Ill-behaved members, including a white woman who harassed two Black members at The Wing's Los Angeles location, were rarely held to account. Somehow, the members and managers of The Wing who were deeply committed to the values of feminism, allowed Black and brown women to fall by the wayside.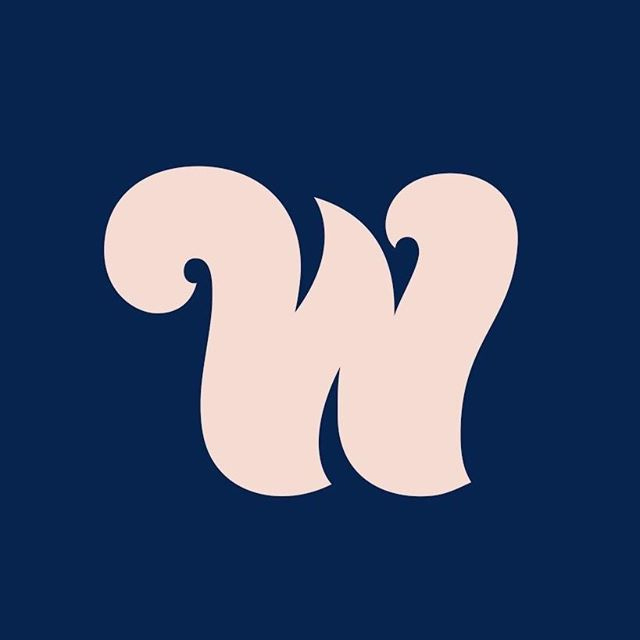 So, does The Wing fail to practice the intersectional feminism it preaches? Are the issues raised by Wing staffers truly intersectional? Or are the problems simply the result of poor management and little oversight? With that, we begin our dive into intersectionality with Del. 
- Nisreen
What is intersectionality?
Let's start with a thought experiment.
Pretend that me, you, and every other reader of this newsletter are transported into a room to discuss our beliefs about race, gender, and the workplace.
Despite a broad set of experiences, political orientations, and upbringings, we should expect to come to a few shared conclusions. For example, we may conclude that firing someone purely on the basis of their sex is wrong. After more discussion, we may also conclude that firing someone solely because they are Black is also wrong.
Some of us, remembering the topic of this newsletter, may then propose that firing someone because they are Black and a woman is doubly wrong. We might justify our proposal by pointing to the "combined oppression" that person faces because of the "intersection" of their race and gender.
Is this really what intersectionality is about? Let's begin our exploration there. 
Intersectionality's Moment
"Intersectionality" has gone viral. Like many ideas and concepts that meme their way into the mainstream, intersectionality has accumulated many misconceptions and misunderstandings along its journey. 
Many of you may come to this newsletter with established beliefs about what intersectionality is or isn't. But we ask, regardless of your familiarity with this topic, that you approach intersectionality with a beginner's mind.

One popular belief about intersectionality is that it is a grand theory or a set of best practices. The truth is that intersectionality is elusive. That elusiveness can make it difficult to summarize for busy professionals in a glossy slide deck.
As you can see from The Wing example, beliefs about intersectionality are important here and now. Intersectionality has a massive impact on your personal and professional lives. You likely have had many intersectional conversations in your workplaces without knowing it. 
How to "Do" Intersectionality.
"To know intersectionality is to do intersectionality." 
- Professor Kimberlé Crenshaw, Framing Intersectionality
Over the next twelve weeks, you will acquire the tools you need to "do intersectionality." This means that you will come to know and understand intersectionality through relevant and topical examples. We will tackle important issues like police brutality, trans rights, second-wave feminism, techno-libertarianism, and white identity through the prism of intersectional analysis. You will learn how to respond to real-world intersectional events and circumstances.
This week, we will dive into Professor Crenshaw's iconic work, Demarginalizing Race and Sex. In this article, Crenshaw coins the term and dives into a case called Degraffenried v. General Motors.
Race or Gender vs. Race and Gender
Let's go back to the 1970s. Five Black women are suing General Motors, their former employer, claiming the company conducted discriminatory layoffs of Black women.
Spoiler: they're going to lose.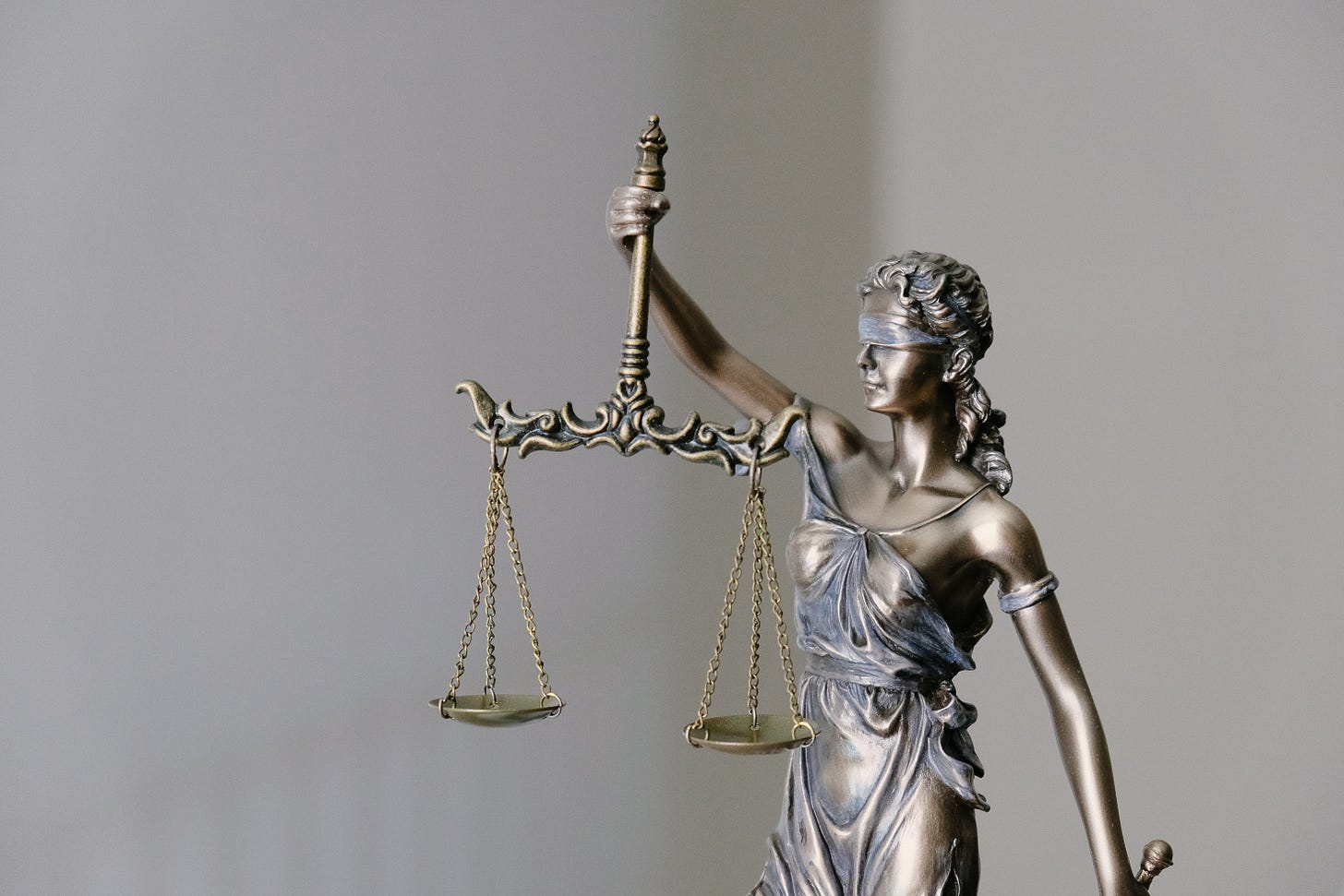 A little background: General Motors (GM) did not hire any Black women until 1964. In 1970, the United States' economy went into a recession, and GM laid off every Black woman they had hired between 1964 and 1970. GM justified the layoffs by pointing to their "last-in, first-out" layoff policy.
Emma Degraffenried, a former Black woman GM employee, sued GM along with four of her former colleagues. The group of Black women argued the layoff policy was just a thinly-veiled continuation of the company's past discrimination against Black women. 
The judge rejected their argument. He did not disagree with the facts of the suit, but stated Black women as a group could never face legal discrimination. The judge argued:
General Motors hired white women before 1964 and they didn't all get fired in 1970. So General Motors was not sexist. 
General Motors hired Black men before 1964, and they didn't all get fired in 1970. So General Motors wasn't racist.
As a result, the layoffs of all of the Black women at General Motors were not sexist or racist.
The Intersectional Pandora's Box? 
"The prospect of the creation of new classes of protected minorities, governed only by the mathematical principles of permutation and combination clearly raises the prospect of opening the hackneyed Pandora's box." 
- Judge Wangelin, Degraffenried v. General Motors
We'll see this argument repeated in different contexts throughout our time together. The judge feared that recognizing Black women as a protected group would potentially legitimize the claims of any group facing multiple forms of discrimination. For example:
A gay Latino man might sue a company for discrimination because the company had never hired a person who was both gay and Latino.
Similarly, a Black trans woman might sue because the employer never hired a Black trans woman before.
Or, a gay Afro-Latino trans man might sue their employer...and on and on. The possibilities are potentially endless.
According to the judge, the combinations would strain the courts and waste their limited resources. We may be able to follow the judge's reasoning here, but something still seems wrong about an employer being allowed to fire every Black woman employee.
Enter Professor Crenshaw.
What Difference does Difference Make?
"[T]he intersectional experience [of Black women] is greater than the sum of racism and sexism, any analysis that does not take intersectionality into account cannot sufficiently address the particular manner in which Black women are subordinated."
- Professor Kimberlé Crenshaw
In Demarginalizing the Intersection of Race and Sex, Crenshaw pointed out that the judge's interpretation of the law in the GM case erased the specific, multi-dimensional experience of Black women. She noted the following:
The refusal to acknowledge Black women's combined experience of racism and sexism benefited groups that did not experience combined discrimination (i.e. Black men and white women).
Focusing on the experiences of white women and Black men limited the protection Black women can seek under the law, leaving Black women vulnerable to various forms of discrimination that neither Black men nor white women faced. 
As a result, Black women are only protected by the law "to the extent their experience coincides with" Black men or white women. 
Crenshaw's new way of thinking about discrimination centered the experiences of groups who faced multiple intersecting burdens due to their identities. She called this process "demarginalizing."
Demarginalizing reveals the harms that can occur when we don't think about all the groups a policy might affect. Demarginalizing shows, "what difference a difference makes to the specific project at hand."
Anyone can claim to be intersectional, but without explaining what difference their difference makes in a specific instance, we cannot say they have made an intersectional claim. Intersectionality is not about "mere assertions" of difference but about proof and evidence. Now that you know more about intersectionality, how can you start applying it to your own workplace?
- Del
---
Reflection
In the spirit of "doing intersectionality," we'll end each week with a challenge to take what you have learned and apply it. The assignments will get a little harder and more specific as we move forward. We recommend keeping a journal for reflections. This week, let's think about The Wing:
How might we examine the claims raised by Black and brown women through an intersectional lens? Does the staffers' status as Black and brown people have an impact on the issues that emerged for them in the workplace compared to non Black and brown people? 
What specific evidence can you use to determine if the staffers' claims are intersectional?
Imagine you're the next CEO of The Wing. How do you address the intersectional claims using what you've learned? 
If you want to share your responses, email us at intersectionalityprimer@gmail.com.
Resources
See ya next week. Until then, follow us on Twitter at @nisreenhasib and @deljohnsonvc.